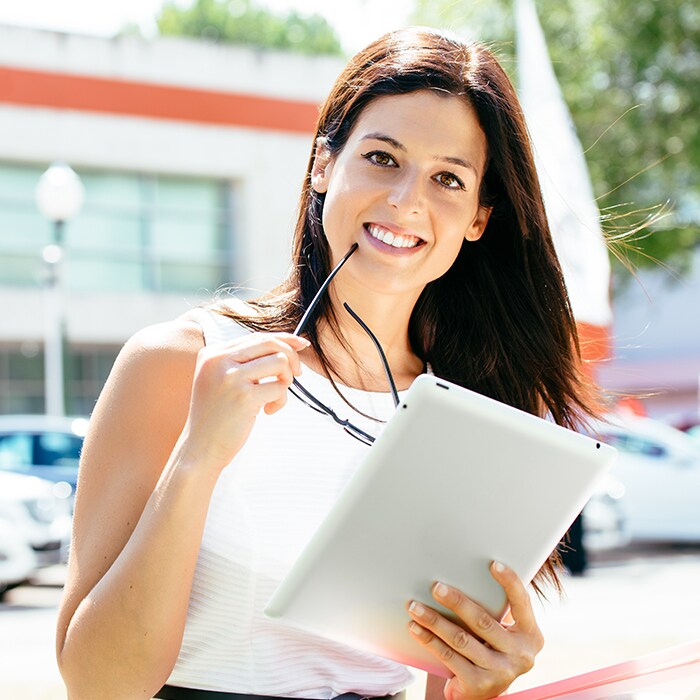 Hours
Monday

9:00 AM - 7:00 PM

Tuesday

9:00 AM - 6:00 PM

Wednesday

9:00 AM - 7:00 PM

Thursday

9:00 AM - 6:00 PM

Friday

9:00 AM - 6:00 PM

Saturday

9:00 AM - 5:00 PM

Sunday

Closed
Click on the links below to get complete answers to the frequently asked questions at our Mazda dealership in Connecticut. Or
contact us
with your question today!
Have Questions on Buying a Car or Auto Service?
Here at Riley Mazda, we want to make the whole dealership experience as easy as possible for our friends and neighbors around Norwalk, Danbury, and surrounding Connecticut areas. That is why we have outlined some answers to frequently asked questions not only on buying a car but the automotive maintenance thereafter. Through these resources, you can learn more about each process. Otherwise, you are welcome to contact us online, call us at (888) 319-9985, or visit our Stamford, Connecticut Mazda dealership near Greenwich and Milford to speak directly with one of our representatives.
Buying a Car
Many visitors ask us, "what do I need to know before I buy a new or used car?" The answer is multi-fold. For instance, you must determine what type of mode of transportation suits you and what price-point will accommodate your budget. In doing so, you can lay out the groundwork for your search, making it easier to you to discover a vehicle that satisfies you and make a well-informed decision on your next purchase or lease. Check the FAQs on this page a for precise answer.
Servicing a Car
If you already own a vehicle, then you might be wondering when and how to service it. Simply stated, auto maintenance will vary based on what needs to be done. For example, general consensus suggests that oil changes should take place at an interval of 3,000 to 5,000 miles. However, other types of car care are contingent on condition, such as tire tread and pressure. As such, it is crucial that you look carefully at your owner's manual or get in touch with one of our technicians for an inspection.